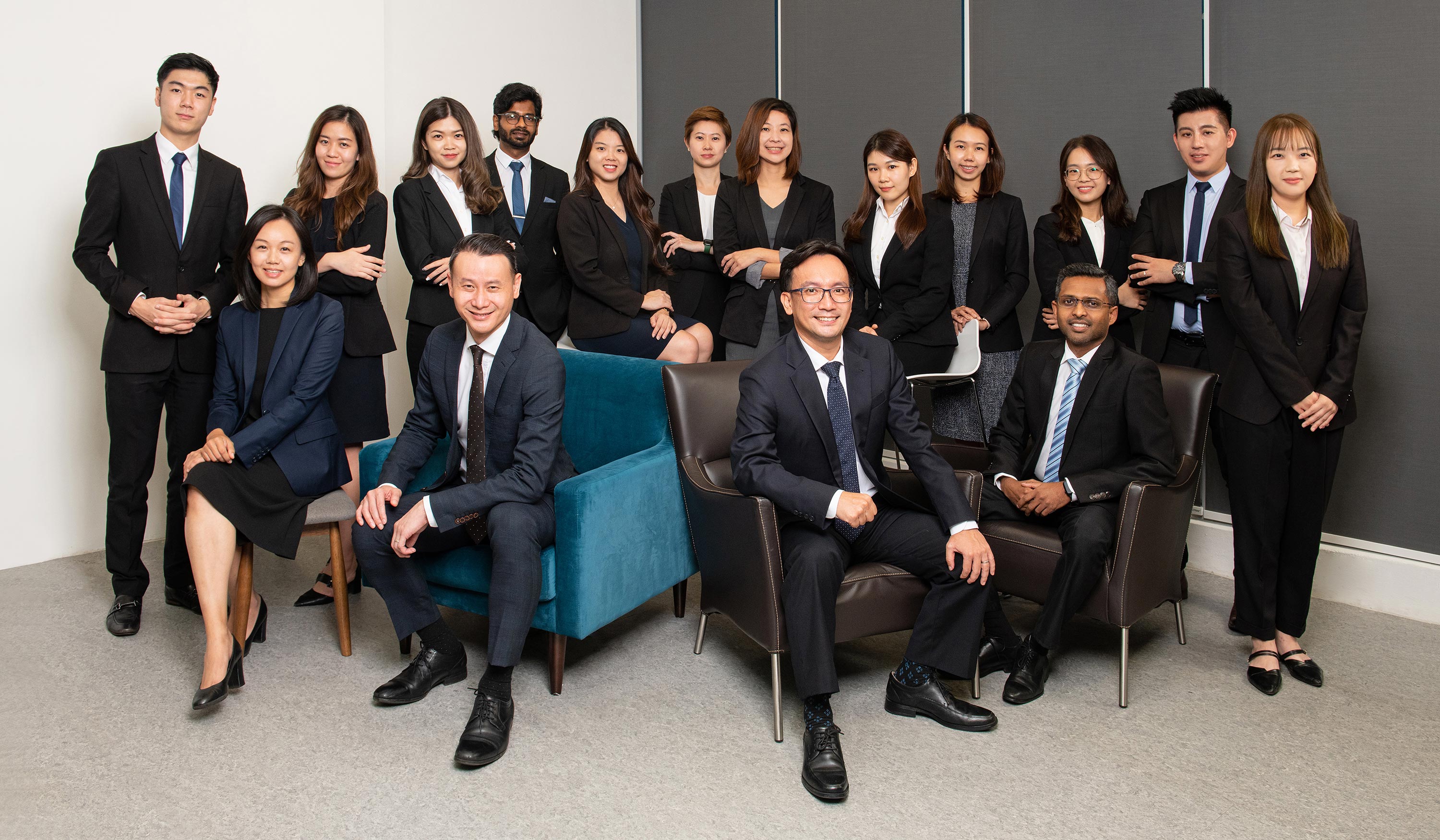 Harold & Lam Partnership (HLP) diasaskan pada tahun 2015 oleh sekumpulan peguam yang telah berkhidmat di salah satu firma guaman terbesar di Malaysia. Pada 14 bulan terawal pengasasan HLP, kami telah ditanggungjawabkan untuk mengendali pertikaian-pertikaian yang bernilai lebih Ringgit Malaysia 2 bilion.
HLP merupakan sebuah firma guaman yang mempunyai kepakaran dalam bidang komersial, litigasi sivil dan penyelesaian pertikaian secara alternatif termasuklah adjudikasi pembinaan dan timbang tara. Peguam-peguam kami berpengalaman luas dan mempunyai pengalaman mewakili individu-individu, perniagaan persendirian, syarikat tersenarai awam dan kumpulan-kumpulan antarabangsa di setiap bidang kuasa mahkamah di Malaysia. Rakan kongsi kami kerap mewakili anak guam di prosiding timbang tara dan mahkamah.
Kami mempunyai bidang kepakaran yang luas termasuklah pertikaian pemegang saham, litigasi cukai, perbankan dan kewangan, hak pengguna, litigasi sekuriti, kecuaian perubatan, penipuan tanah, pertikaian di bawah kontrak, tindakan pemulihan hutang, tuntutan fitnah dan lain-lain.
HLP berbeza dengan firma-firma guaman yang lain kerana fokus dan perhatian kami adalah pada penyelesaian masalah dan bukannya pada pertikaian yang dihadapi oleh anak-anak guam. Kami sentiasa berusaha untuk memastikan proses yang dilalui oleh anak-anak guam adalah positif dan menjimatkan kos. Kami juga memberikan anak-anak guam nasihat yang ringkas lagi padat dan jelas tentang kedudukan mereka dan pragmatik dalam pendekatan kami terhadap masalah yang dihadapi oleh anak guam. Kami sentiasa mengekalkan tahap profesional yang tinggi di dalam khidmat yang kami tawarkan.
Honour.
At HLP, we believe that character counts. We show a commitment to honour our work, clients, colleagues and the profession as a whole. We also believe that when one works with honour, we would have integrity, honesty, a sense of fairness and accountability that will be able to set us apart from others.
Respect.
At HLP, we believe that we must treat our peers from the profession, judges, clients, and colleagues with utmost respect and dignity. We strive to cultivate a culture whereby we see and celebrate the value in ourselves and others.
Communication.
At HLP, we believe that communication is the key to a good partnership. We encourage open discussions so as to ensure that we are able to provide the best solution to our clients, swiftly and efficiently.
Commitment.
At HLP, we dedicate ourselves to do our best in every task and duty entrusted upon us, and we will demonstrate unwavering commitment to excellence.
Care.
At HLP, we take pride in the work and the services that we provide. Because we care about our profession, clients and colleagues in the firm, we always strive to be better and practise excellence in everything that we do. Apart from legal work, we are also committed to our CSR projects as we also believe that, as a responsible firm, we should always look for opportunities whereby we can be a channel of blessings to others.